OTR Tire Recycling in Utah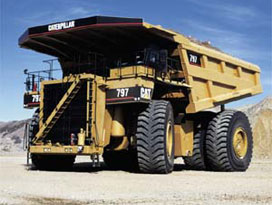 With our state of the art equipment and focus on OTR tires, Western Tire Recyclers is the premier OTR tire recycling company in the Western United States for construction, ag, mining and recycled tires. We have the equipment to handle all sizes of OTR (off the road) tires and specialize in the largest tires on earth.
Western Tire Recyclers produces the finest quality rubber mulch and livestock water tanks available. With our central location, we service all of the Western United States and beyond. Please visit the other pages of our website and feel free to contact us anytime.
About Our Services
Rubber Mulch is made from recycled OTR Tires.
Unlimited usage, safe, sturdy and economical
Helps protect the environment.
Keeps tires out of landfills or polluting waterways.
Leader in wholesale rubber mulch production.
Producing the finest water tanks available