Creative Ways to Re-use Tires
Did you know that around 290 million tires are discarded in the US each year? Then they take an additional 50 – 80 years to decompose if in a landfill. That's a lot of time and a lot of space used. At Western Tire we reuse OTR tires, turning them into rubber mulch or water tanks. However, there's still millions of everyday car and bike tires being thrown away. However, with a can of paint, a couple tools, and a little bit of creativity, you can repurpose your old tires yourself. Here are some of our favorite ideas we've seen as to how you can reuse those old snow tires, without polluting a landfill.
The classic tire swing
All you need is a rope, a sturdy tree, and hours for swinging.
Tire dog bed
By washing an old tire off and adding a pillow in the middle, you're dog will have a new bed they'll never want to leave.
Tire mirror frame
Have a loved one who loves biking? By repurposing an old bicycle tire into a mirror frame, you'll give them a gift they're sure to love.
Tire flower planter
You'll never need to buy another flower pot again!
Tire playground equipment
Tires are the perfect for children; no sharp edges, they're easy to climb on, and they make great hiding spaces. Create a playground out of old tires and they'll probably stop asking for a tree house!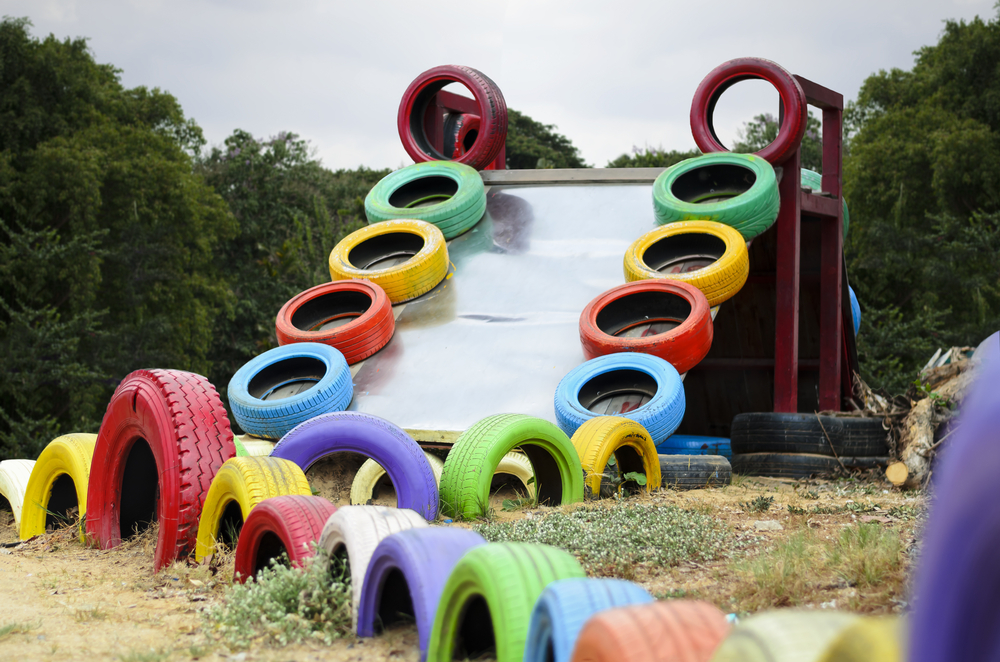 Have you repurposed old tires in a creative way? Share a picture on our Facebook page! As always, if you have any OTR tires that are past their prime, contact us here at Western Tire Recyclers, and we'll turn them into something new.
Please Leave a Comment